THE TECHNOLOGY
The High Definition Music Download market was originally created for the audiophile and for the discerning music lover dissatisfied with MP3 and CDs. The new generation of computers and audio equipment able to download and play higher resolution, high definition music is becoming more accessible to the mass market.
This superior download platform is able to deliver high resolution music, through Cloud-based distribution. HD downloads, using Direct Stream Digital (DSD 2.8MHz, DSD 5.6MHz and DSD 11.2MHz) or PCM technology (192 kHz/24 Bit) and Digital eXtreme Definition (DXD) provides a total natural sound. It is the new method for selling quality music reproduction on-line.
In continuing the evolution of its propriety process, 2xHD has progressed to a new phase called 2xHD Fusion Mastering, which benefits from the finest analog technology joined with state-of- the-art digital technology, without the digital noise.
The mastering chain consists of a selection of hi-end vacuum tube equipment which includes a modified vacuum tube NAGRA HD dac (DSD) to make it possible to obtain a real analog sound from a digital master. The 2xHD FUSION mastering system is powered by a super capacitor power supply, with a new technology that lowers the digital noise in which is found in the lowest level, something that was not possible before. The resulting signal is then transformed into high resolution formats by recording it in DSD11.2kHz using Merging Technologies' Horus A to D converter, which is also powered by a super capacitor power supply. All analog and digital cables are the most state of the art available today.
With this 'back-to- the-future' technology, music can now be downloaded without using compression. The resulting higher fidelity (40% better than CD), not only retains the warmth and depth of the original recording, it carries a new transparency to the higher register so that each instrument can be heard with brilliant clarity even at a lower listening level. A higher resolution transfer leads to a more open sound and the feeling that there is no ceiling because there is less digital filter. One can hear studio quality reproduction in one's own living room.
2xHD was created by producer/studio owner André Perry and audiophile sound engineer René Laflamme.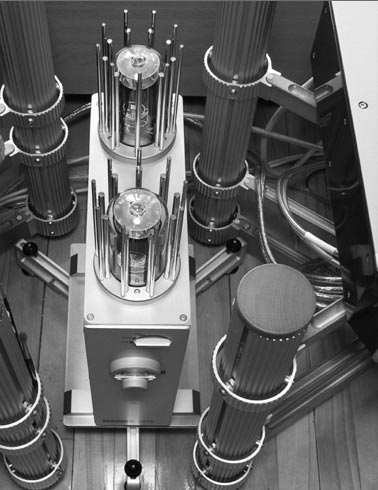 THE GEAR

AMPEX TUBE ANALOG RECORDERS
Selected for their sheer musicality these vintage recorders have all been adjusted and highly modified by 2xHD.

DCS CONVERTERS
Analog to digital (AD) converters are also modified and optimized by 2xHD.

PYRAMIX MASSCORE RECORDERS
Records all high resolution formats. Its Masscore system allows for great flexibility.

KRONOS TURNTABLES
Should the analog tape be too severely damaged or lost we can use a vinyl version with spectacular results. The Kronos has been designed by Louis Desjardins with the help of 2xHD.

SILTECH AND SHUNYATA CABLES
All digital and analog cables are reduced to a minimum optimal length in the digital conversion and mastering system.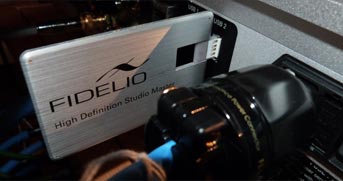 ▲ Telefunken M15A modified with OTL playback electronics (discrete components), special resonator free technology circuit. The head block is a customized SAKI ¼", ½", 15 ips and 30ips.
▲ 1976 Nagra IV-S with stereo head (2.75mm) and a QGB adaptor, one of the most musical recorders.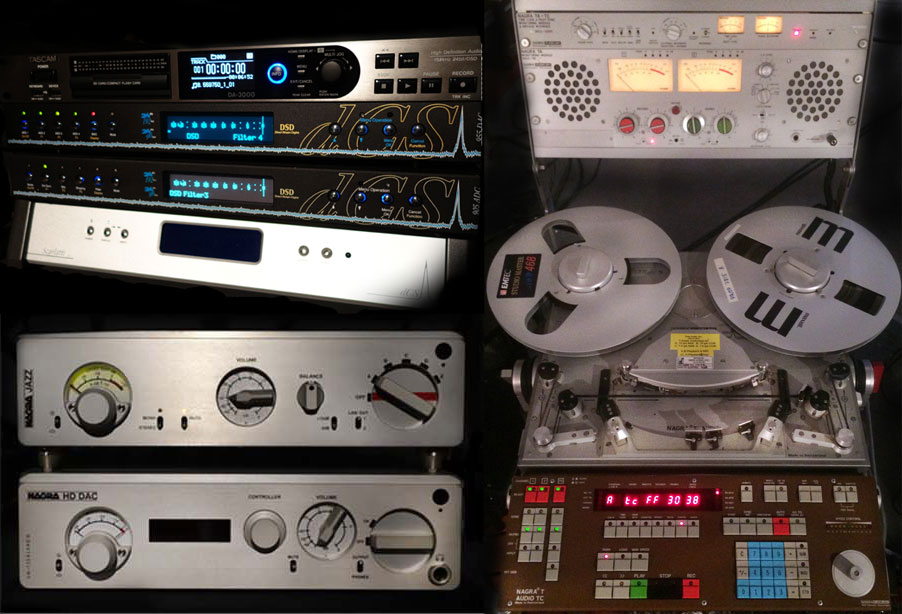 ▲ A selection of A/D and D/A: dCS 905 modified with a dual power supply – one per channel - for the most natural DXD sound. Nagra HD Dac tubes and Nagra Jazz tubes are used for a great reference in DXD and DSD2 playback.
▲ Nagra-T modified with all tubes playback electronics (the Telefunken EF806 tubes), wired with OCC silver cables from the head. The Nagra T is one of the best transports ever made with its four direct drive motors and a tape sensor head.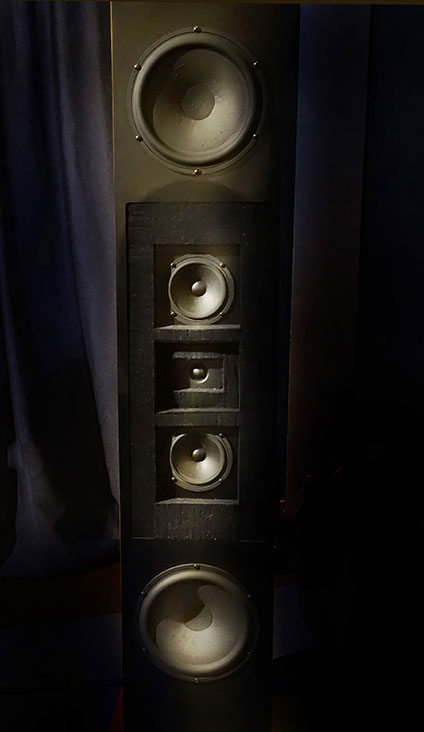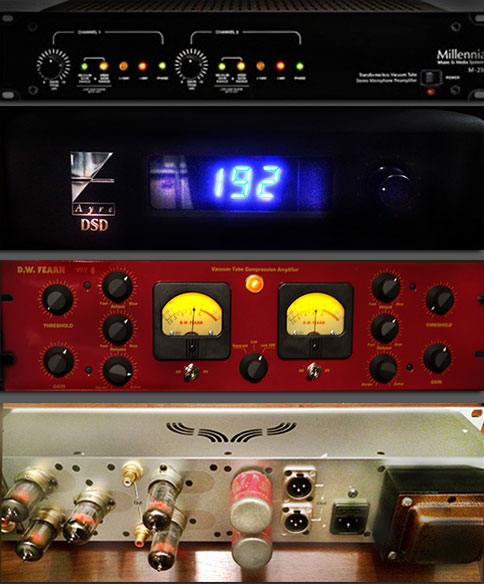 ▲ A selection of Hi-end tube preamplifiers and compressors from DW Fearn, Nagra, Bottlehead, Millenia, Pendulum - all with selected vintage hi-end tubes.
◀︎ Designed by John Dunlavy, the model IVa Signature reference speaker is one of the most neutral speakers on the planet.
High-power transistor amplifier or Hi-end single-end 300B (Western Electric) are selected to power the Dunlavy speakers. The playback system is in a large room for a better frequency response down to 20Hz. ▶︎
▼ Custom-built computer with linear power supply is used with the Pyramix masscore DXD/DSD5.6 mHz system.